Most of you have been wondering which candidate i;'ll be supporting in this general election. Well, without further ado, here's some of them:
Mukhriz Mahathir (BN, Jerlun)
Jeff Ooi (Jelutong, Pahang)
Lee Hwa Beng (BN, Kelana Jaya)
Jenice Lee (DAP, Teratai)
And here's some candidates i'll NOT support in this election:
Datuk Bung "Bocor Man" Moktar Radin (BN, Kinabatangan)
Datuk Seri Mohamed Nazri Abd Aziz (BN, Padang Rengas)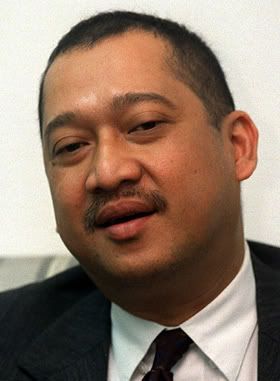 Khairy Jamaluddin (BN, Rembau)
Hadi Awang (PAS, Marang)
Datuk Seri S Samy Vellu (BN, Sungai Siput)
Datuk Seri Adnan Yaakob (BN, Pelangai)
Yes, those are the guys i'll support and i'll NOT support for this election. Oh, and you may wonder why there are alot of BN politicians on the list of people i don't support. Why? Because BN politicians has the tendency to make themselves look stupid and shameful to the public eye. And the reason i'm not supporting Hadi Awang himself is because that he introduced Hudud laws, something which is totally Taliban in a Muslim country like Malaysia.